Rochester Institute of Technology
Teaching Printing Success
"Wasatch SoftRIP is user friendly and works well with every printer I have in the lab" states William Springer, Imaging System Engineer and manager of the print lab.
Rochester Institute of Technology is a prestigious institution that is consistently listed as one of the top 10 regional universities and includes one of the best photography schools in the United States. With students from 100 different countries and 50 different states, many are eager to become part of RIT's impressive photo programs.
For more than 10 years, Wasatch SoftRIP has been part of RIT's students color management education and vital to the printing projects necessary for the photography, design, art, and administrative departments. SoftRIP is used in the university's printing lab that supports both students and faculty. William Springer, Imaging System Engineer and manager of the print lab, appreciates SoftRIP's ease-of-use and flexibility. "Wasatch SoftRIP is user friendly and works well with every printer I have in the lab." This saves time and allows Springer to focus on what's most important—the student's needs.
The dye sublimation process gave Borah Teamwear flexibility to create orders on-demand while Wasatch SoftRIP controlled their color output and provided a solution to manage their workflow. They tested many RIP's and found most were bloated with features they didn't necessarily need, but appreciated Wasatch's color controls and intuitive features. Ultimately Wasatch became their RIP of choice.
"Wasatch is a workhorse. The software is dependable, functional, and consistent," says Raven Stevenson, Production Manager. "There are never problems with it crashing or being buggy. In fact, the best part of Wasatch is that I don't have to think about it. I know every time I print I will get the results I expect."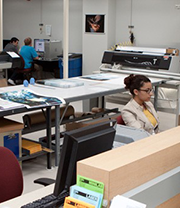 Wasatch SoftRIP is used in the printing lab at RIT.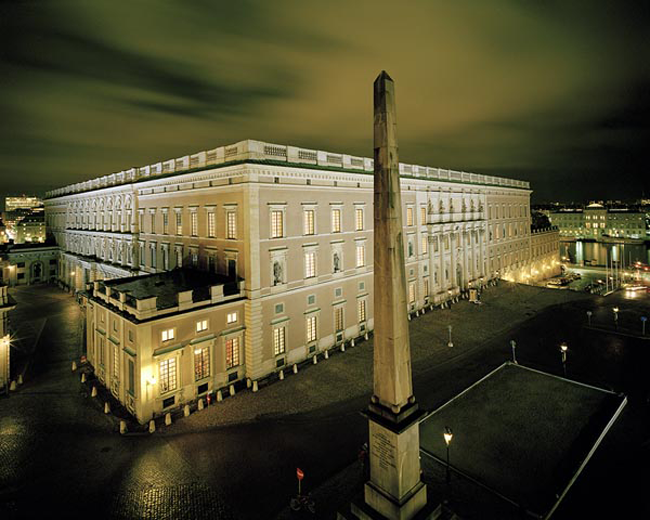 Big Shot taken at the Royal Palace in Sweden.
Students from across the college use the printing lab to complete photo, design or art projects. Springer will work with those students to ensure color accuracy and consistency. At times a student will bring in a file not knowing exactly what color space or format the project was designed in. The Info Tab in SoftRIP can be particularly useful in these situations. Opening an image in SoftRIP and viewing the Info Tab will display the image details including color input, color gamut, and named colors. "Students will come to the lab with all sorts of different file formats using different color spaces, and Wasatch is able to handle it all," states Springer.
Since 1986, the RIT Big Shot project has annually produced breathtaking, on location photographs that focus on a particular lighting technique. All photography is done at night using flashlights or flash units. The camera's shutter is kept open for a long exposure period so that community audiences can "paint" the scene, typically architectural, with light. Because of the long exposure and lighting aimed in different directions, the image has a unique and illuminating feel. Past RIT Big Shot projects have been shot at the Dallas Cowboys stadium, Memorial Art Gallery in Rochester, NY, and the Royal Palace in Sweden. Much of this photography has been printed using Wasatch SoftRIP and is on display at the university. Click here for a full history of this exciting project.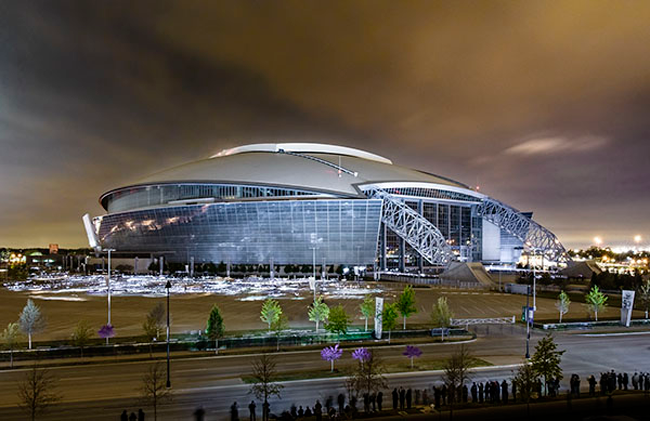 About Rochester Institute of Technology
Located in Rochester, NY, Rochester Institute of Technology is a vibrant community of nine colleges, offering degree programs for both undergraduate and graduate students. RIT has received numerous awards for outstanding academics, particularly in photography and technology, and is a recognized leader in preparing hard-of-hearing and deaf students for careers in technical fields. RIT was founded in 1829 and is the fourth oldest institution offering cooperative education programs worldwide. More on RIT.