Wasatch SoftRIP Version 6.5
Wasatch continues to enhance the RIP and Print management experience with our latest release, Wasatch SoftRIP Version 6.5. This latest upgrade includes the all new Wasatch Cost Estimator that provides an accurate estimate of every job you print before you even start the production process.
Version 6.5 also includes the latest update to Wasatch Precision Stochastic Screens; an expanded suite of ICC Input Profiles that help make color matching more convenient; an improved Profile View to assist users with visualizing color mapping; and a new performance mode for faster textile printing.
Saving money and managing inventory can be of paramount importance during tough economic times. Our Wasatch Cost Estimator can help you take control by accurately estimating the cost of every print you produce.
This new feature is packed with a wide range of options. Estimate costs for your media, inks, and any additional post production charges. Export results to either a database friendly format or directly to an html web page.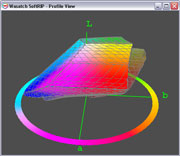 The improved Profile View displays intricate details about color gamuts, helping users visualize their available range of color in a 3D CIE Lab color space. This dynamic feature helps users set realistic customer expectations about what colors can be achieved, helping to reduce wasted ink and media. The new, easy-to-use interface makes Profile View the perfect solution for understanding color.
The Repeats feature of Wasatch SoftRIP TX has a new Performance Mode that can increase the rate of output by up to ten times and can help when slower computers are used for textile printing. With advanced re-sampling that produces seamless repeats and this new Performance Mode, SoftRIP is well-prepared for the coming generation of fixed-array high-speed textile printers.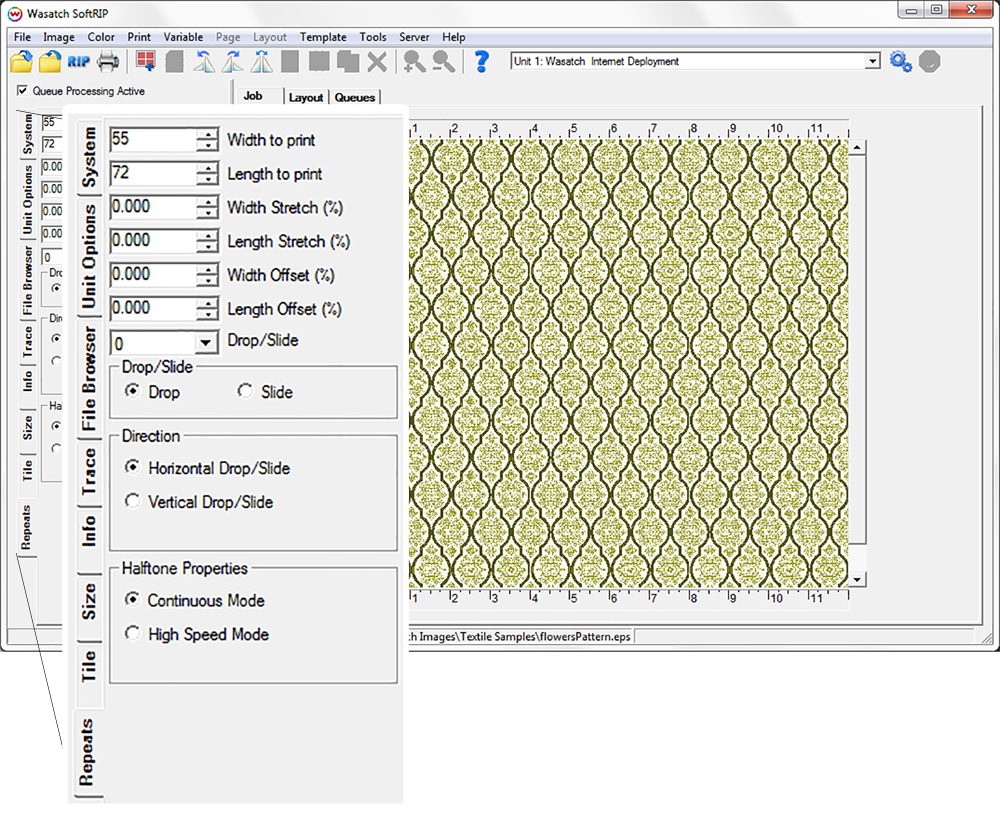 SoftRIP version 6.5 includes improvements to Wasatch's Precision Stochastic Screens halftone method (PSS). This update combines the advantages of Error Diffusion with the full speed and other quality advantages of PSS. It even preserves color profiles, since all profiles made with earlier versions of PSS will continue to work accurately with this update.
Expanded ICC Input Profiles
This release provides a greatly expanded suite of ICC input profiles, many with ISO numbers, making it more convenient than ever to match a wide variety of industry-standard color responses. These input profiles enable users to achieve consistent, high quality color with profiles in RGB, CMYK, Web Coated SWOP, and Japan Color, to name a few.