Every subscription to Wasatch SoftRIP can be expanded to support up to eight printers or cutters, in any combination.
Mix different models from the same manufacturer, or from different manufacturers, on the same Wasatch SoftRIP system.   Wasatch parallel processing puts your multi-core CPU to work, to keep production moving at high speed.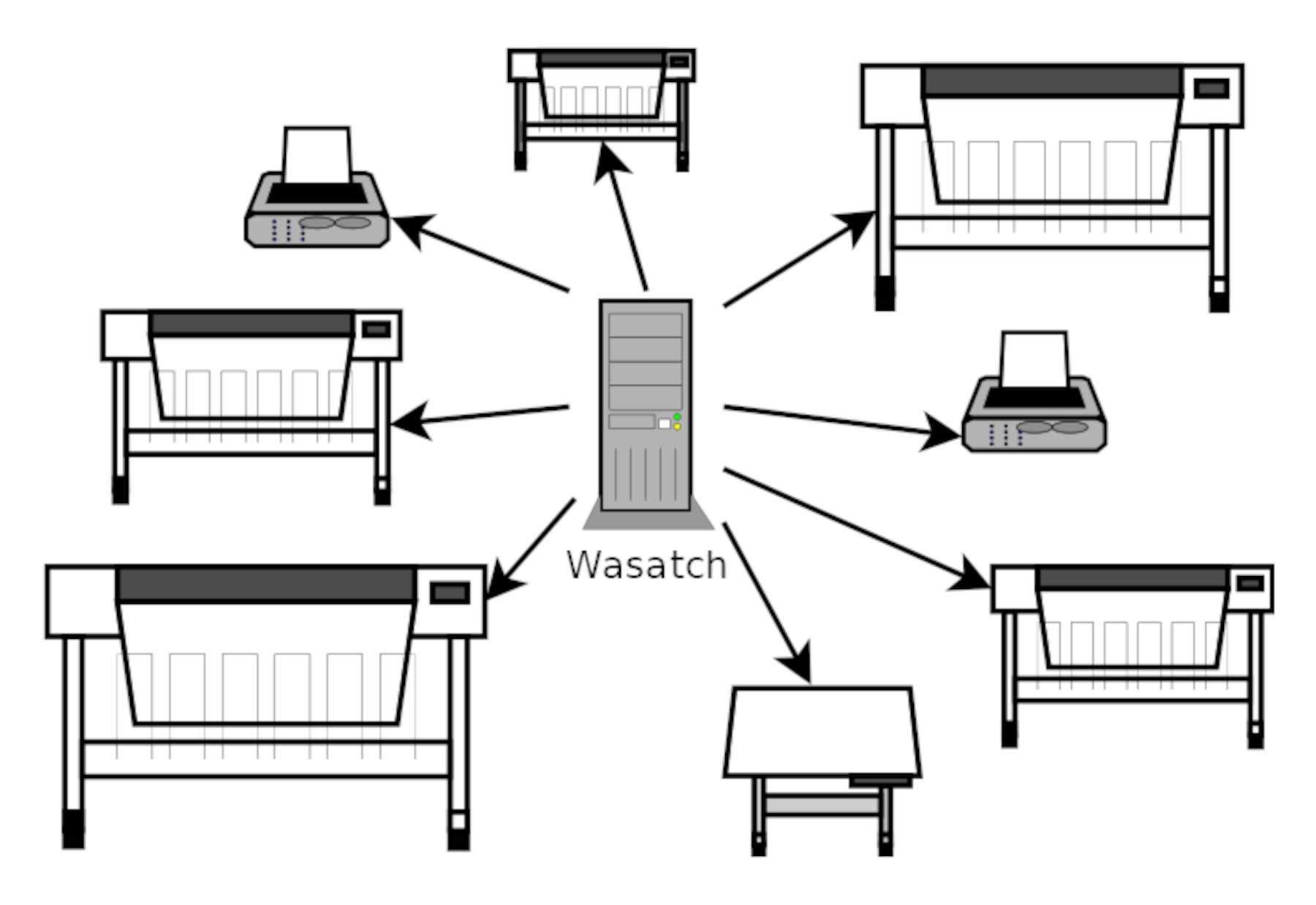 Note: This works for most devices, where the physical interface allows it.  Some exceptions are those devices that require a "Printer Manager" utility.  High speed printers, or a slow computer, will make eight units impractical in some cases.  Contact Wasatch to ask about your particular computer, printer, and cutter models.
With a subscription to Wasatch SoftRIP you always have access to the latest revisions, newest features and device support, and unlimited access to the Wasatch service team.