Wasatch SoftRIP runs in thirty-four languages and is used in over a hundred and forty countries. It is the most widely globalized and widely used RIP software in the world.
Consistent with that, we have occasional problems with "cracked copies". There has been a new wave of this in recent months.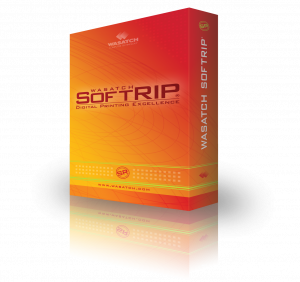 Wasatch has never sold a "white dongle" like those in these latest cracks. We've found a variety of problems with these various cracks. Problems affecting print quality and performance can hurt badly when they are triggered during production. Even worse, some of the cracked copies that we've analyzed contain malware and spyware, which are a clear problem for anybody. Of course use of this software is always illegal, and Wasatch will not service or support it.
Here is a picture of "white dongle" cracked copies, taken from the advertising of one Chinese seller: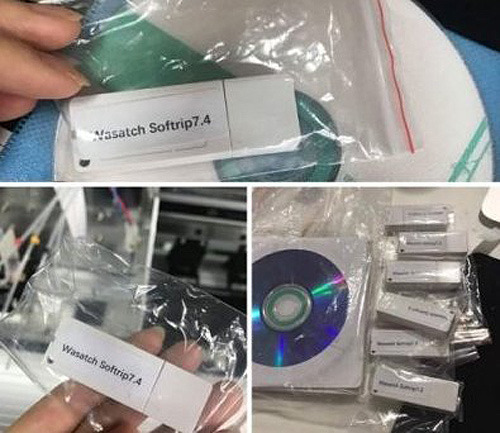 If you see one of these, you certainly have a stolen copy.
If you're considering buying a printer that "comes with Wasatch", particularly a printer made in some parts of Asia, ask to see the dongle and ask for the Wasatch serial number that you'll be provided. You can check the serial number with Wasatch's service department in advance. That does not create a guarantee, but it can help.
Perhaps you don't have a white dongle, but you're still worried. If so, the first step toward safety is to email our service department with your Wasatch serial number. In genuine copies of Wasatch SoftRIP, this is printed on the tag attached to the dongle. It can also be found on the windows launched by "About this program". Our service team may be able to tell from that, and if not, they'll ask for some additional information, that will be definitive.
If you'd like to check right now, find your Wasatch Serial Number, and email us at: subscription@wasatch.com.
Of course, Wasatch will not replace a stolen copy, but in countries where the sale of stolen goods is illegal, you may have other recourse against the seller.
Wasatch sells subscription plans worldwide.
Starting at $49 per month, Wasatch subscriptions are a low-cost and low-risk option that you can choose to continue or cancel at any time. We hope you'll never want to cancel, but if you do, you can cancel any subscription at the press of a button. With a Wasatch subscription you always have access to the latest revisions, newest features and device support, and unlimited access to the Wasatch service team. It is a low cost way to preserve your workflow and color when updating and adding new devices.