Thank you for subscribing!
(After WasatchSoftRIP[xx].exe has downloaded, double-click to start the installer.)
First time subscribers will be prompted to fill out a registration form for their software.
*Please note that in accordance with our privacy policy, this information will not be shared with third parties.
Click 'Submit' to proceed to the next step.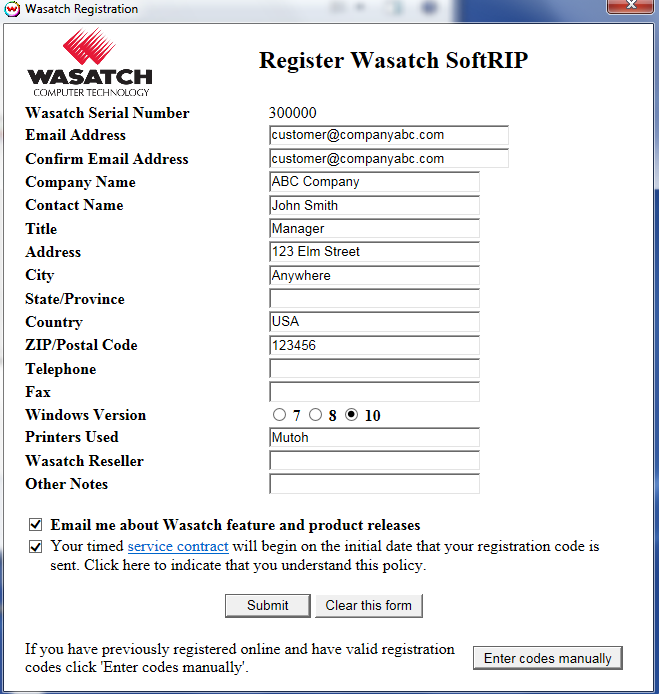 Registration codes for the subscription option you purchased, plus any applicable add-ons, will automatically be added to your registration file.
Registration codes for subsequent paid months will be updated automatically, as long as the system where SoftRIP is installed is online.
After clicking OK from this screen, you will be prompted through the rest of the installation process automatically.
If you experience any difficulty with registration or installation, please contact us at subscription@wasatch.com.