Wasatch SoftRIP is available directly from d.gen, with full support by both d.gen and Wasatch service teams, for the Papyrus G5 DCM dye sublimation printer.
The game changer returns with impressive speeds.
Impressive quality at astonishing speed of 190m2/h is possible with our revolutionary DCM system (Double Cyan Magenta).
Very versatile printer suitable for Transfer Paper, Blue Back Paper, Wallpaper. Several ink and colors configuration available.
The only printer in its class with mini jumbo rolls volume production 24/7.
Powerful drying system suitable for most of papers in the market.
Highly developed media feeding system equipped with automatic adjustment sensors helping to avoid any kind of bending.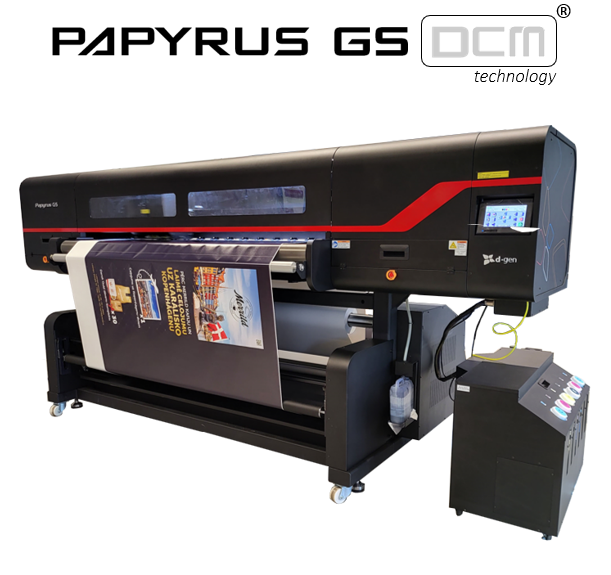 With a Wasatch subscription you always have access to the latest revisions, newest features and device support, and unlimited access to the Wasatch service team.