Wasatch SoftRIP Version 7.4
Leading-edge workflow automation, a new SoftRIP Label Edition, and queue enhancements are some of the latest features introduced in Wasatch SoftRIP Version 7.4.
The Wasatch Automation Option enables your print production to scale from one printer to a fleet of hundreds.
It is flexible enough to create automation workflows for a single RIP running one printer, or for a pool of printers on a small local area network, or for distributed production on the Internet.
This option is built on Wasatch SoftRIP's integrated network services, XML interface, and a rapidly expanding suite of open-source scripts. The open-source scripts are infinitely configurable and many of them can solve common workflow problems with no editing or updating at all. When customization is needed, the XML interface is simple and the provided sample scripts are easy to edit.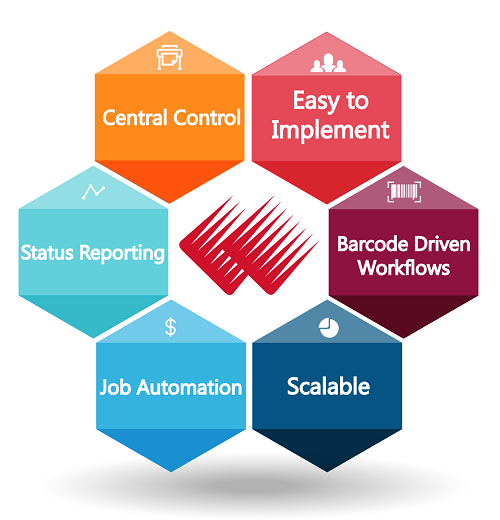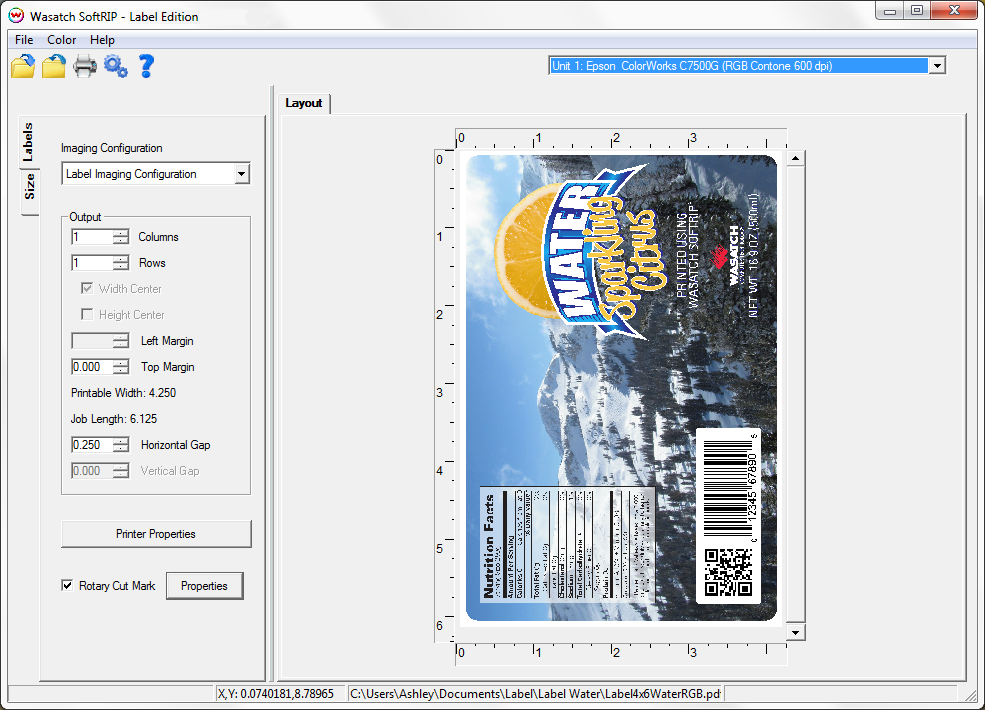 The new Wasatch SoftRIP Label Edition has a simplified interface that was specifically designed for printing labels. Easy-to-access features are found directly on the main screen along with SoftRIP's celebrated color management tools.
Users can simply drag and drop an image into the interactive layout screen and adjust the number of columns and rows as desired. Any sizing or color adjustments can quickly be done within the size tab. Plus, rotary cut marks can be added to continuous label media and can be configured in a variety of ways to support the array of cutting units that are available. Wasatch SoftRIP Label Edition has the powerful color management tools needed for on-demand, full-color labels.
Managing orders and print production through Wasatch's queues is common, but high-production environments also have to delete unnecessary queue entries to keep processing times to a minimum. Now RIP and Print Queues can automatically be deleted. All queue entries can routinely be cleared when launching SoftRIP through a setting in SoftRIP's Management Tools.
In addition, RIP and Print Queues can be locked and protected through the use of a password. This means that print production managers can securely maintain SoftRIP's queues and keep or delete entries as necessary.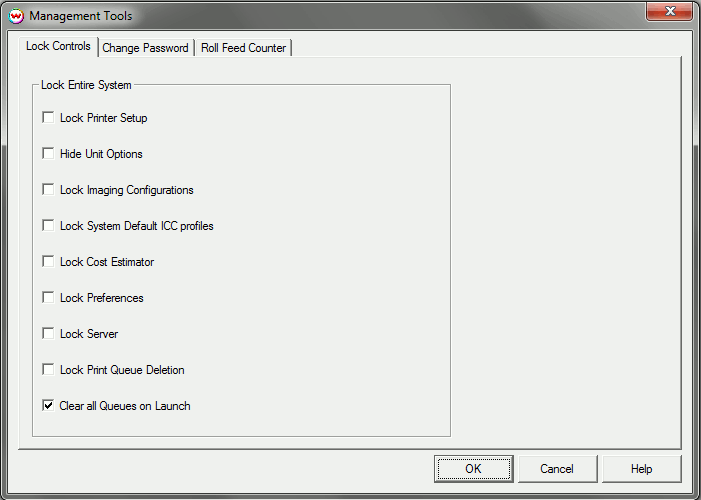 Direct-to-Garment Printing
Direct-to-garment printing is becoming increasingly common. Wasatch has added additional tools to help manage printing white ink on dark garments. Users can now automatically generate white ink on files that contain a transparency. This can significantly reduce file preparation time and increase print reliability.