Dye-Sublimated custom Sportswear
"Wasatch is a workhorse. The software is dependable, functional, and consistent," says Raven Stevenson, Production Manager.
Chris Jackson started with a simple passion- designing comfortable high-performance mountain bike shorts. It didn't take long for his passion to become a growing business selling bike jerseys to go along with their increasingly popular shorts. To keep up with demand, Chris decided to incorporate dye sublimation into his production. You can say the rest is history.
Dye Sublimation Production
The dye sublimation process gave Borah Teamwear flexibility to create orders on-demand while Wasatch SoftRIP controlled their color output and provided a solution to manage their workflow. They tested many RIP's and found most were bloated with features they didn't necessarily need, but appreciated Wasatch's color controls and intuitive features. Ultimately Wasatch became their RIP of choice.
"Wasatch is a workhorse. The software is dependable, functional, and consistent," says Raven Stevenson, Production Manager. "There are never problems with it crashing or being buggy. In fact, the best part of Wasatch is that I don't have to think about it. I know every time I print I will get the results I expect."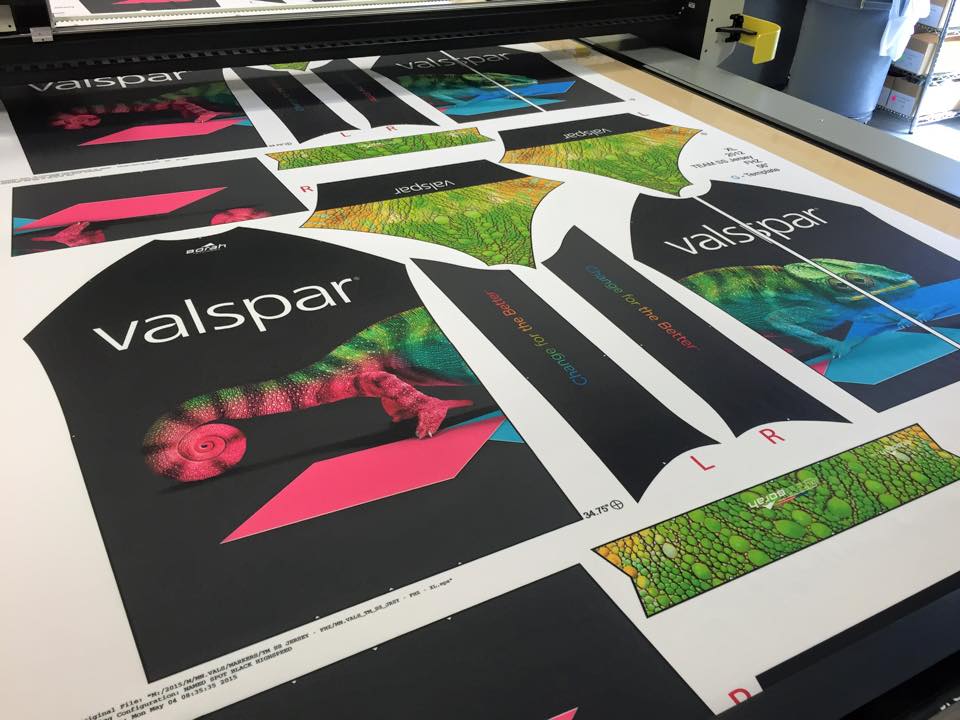 Borah Teamwear prints a colorful jersey with rich blacks.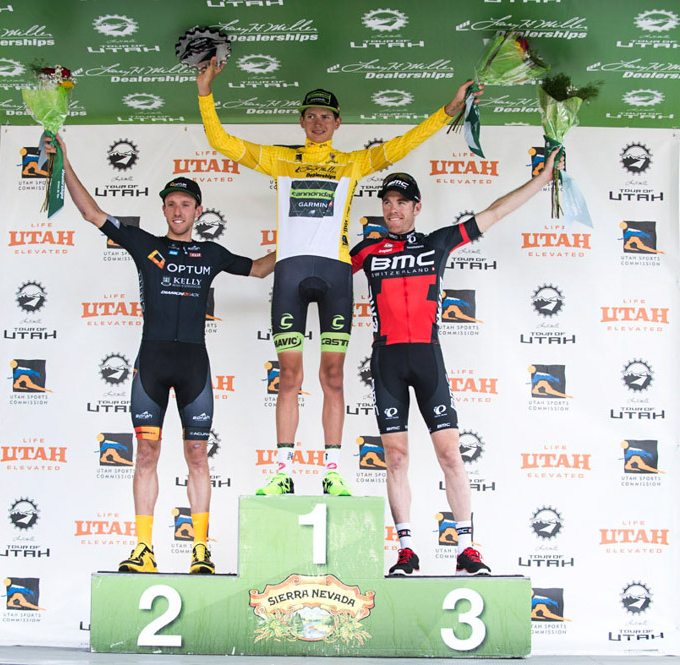 Borah jerseys were well represented in 2015 Tour of Utah!
Borah Teamwear is proud to say all their products are made in the USA, but Raven stresses that what is more important is that no shortcuts are taken when creating the custom apparel. They are able to quickly adjust to the market while offering high-quality custom cycling, ski and running sportswear with low minimum quantities. "Businesses that send their operations to other countries aren't able to do what we can do," comments Raven. "We are able to control the creative and production workflow and when we find a way to improve on these, our business is able to adapt quickly. All of us at Borah Teamwear strive for continuous improvement."
When custom sportswear is your specialty, Variable Data Printing becomes a large part of the production process. Raven relies on Wasatch's VDP Option to personalize prints with varying text, images, and numbers. When using Wasatch's VDP, it's simple to import data and assign different logos or graphics to the sportswear design. This saves a significant amount of design time and eliminates errors.
Raven understands the quality of their product depends on consistent color reproduction and appreciates that the color controls in Wasatch are straightforward. Raven creates his own profiles and also uses spot colors when an exact color match is needed. To help standardize color choices, they use the Color Atlas Generator to produce color swatch books on their different fabrics for the production and graphic design teams to reference. Once the perfect spot color is chosen for an incoming job, it is easily replaced with Wasatch's Spot Color Replacement tool.

Borah Teamwear opened their doors for business in 1996 and has grown steadily since. They started by offering mountain bike attire and saw a demand for custom designed jerseys. The business soon expanded to custom ski, running, and triathlon sportswear. All apparel sold by Borah Teamwear is designed and created within their facility. Plus, their apparel is guaranteed for life. The employees enjoy connecting with their customers and like to know how the apparel is being worn. Employees are even encouraged to "test" the apparel themselves. Located in Wisconsin, Borah Teamwear is the top custom sports apparel company in North America. Learn more about Borah Teamwear.