The Wasatch Image Browser search tool displays all RIP or Print entries by thumbnail.
Sort RIP and Print Queues with ease
This tool provides users a visual alternative to searching for a particular job, while maintaining the essential functions found in the standard Wasatch Queues. Selection of a print job in the Thumbnail Browser will bring up a variety of options including RIP, Print, Add to Layout, Properties, and more.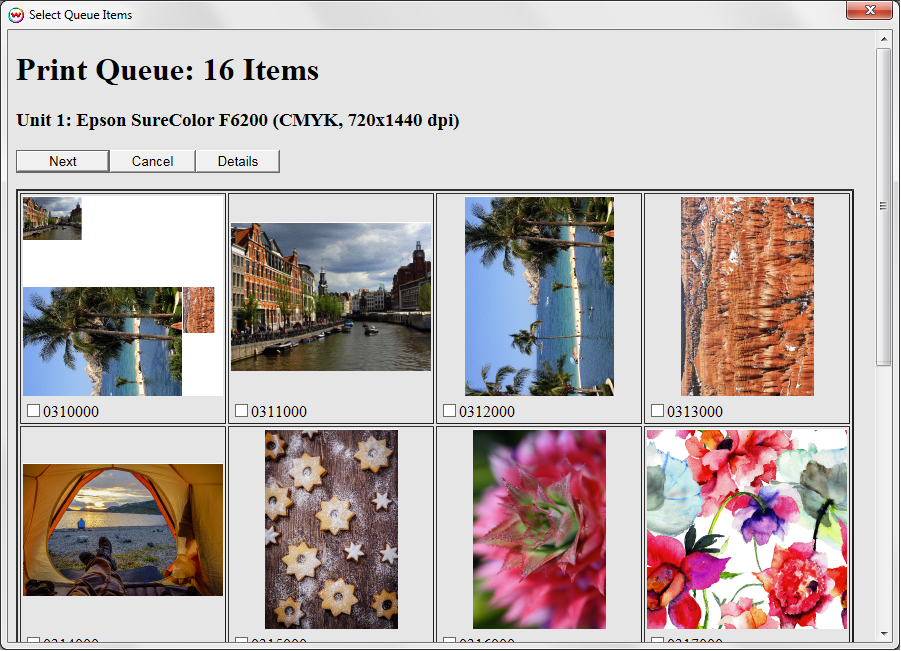 The Image Browser is just one of many features included in Wasatch SoftRIP subscription plans, starting at just $49 per month. Learn more.