Download F6400/F6400H Media Settings using the Epson Edge Dashboard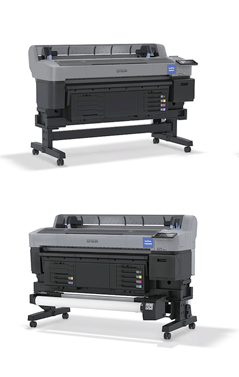 Downloading Media Settings into the Epson Dashboard:
You can download media settings to the printer by using the Epson Dashboard.
From the Dashboard's home screen, select the printer (see illustration 1).
The steps below are for downloading, selecting, and installing media settings onto the Epson printer (see illustration 2).
Step 1: Switch to the Media tab.

Step 2: With Source set to Local Media Library, click the Cloud icon to search for available media settings then download.

Step 3: Select the appropriate settings.

Step 4: Choose the slot to copy the media settings into. If the slot selected already contains media settings then they will be overwritten by the new settings.

Step 5: Click the arrow icon to transfer the media settings into the target slot.

Step 6: Click Apply to accept(save) the media settings transfer.